Chat with website visitors directly from messengers you love!
Convert more leads with apps you already use over iOS or Android. Delivery amazing chat experience to visitors using beautiful in-chat widgets and smart chatbots.
Supported platforms: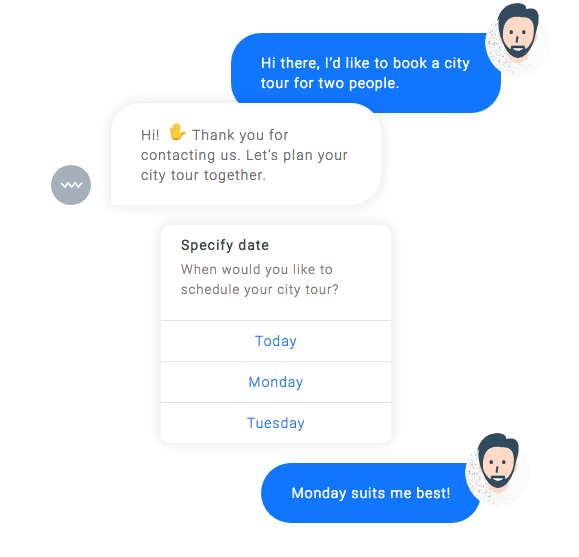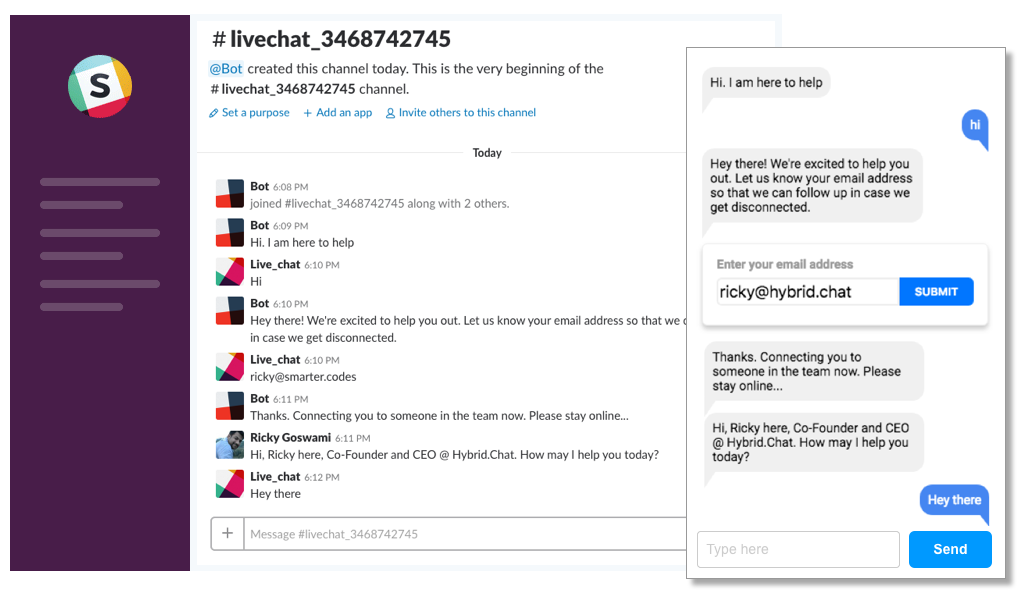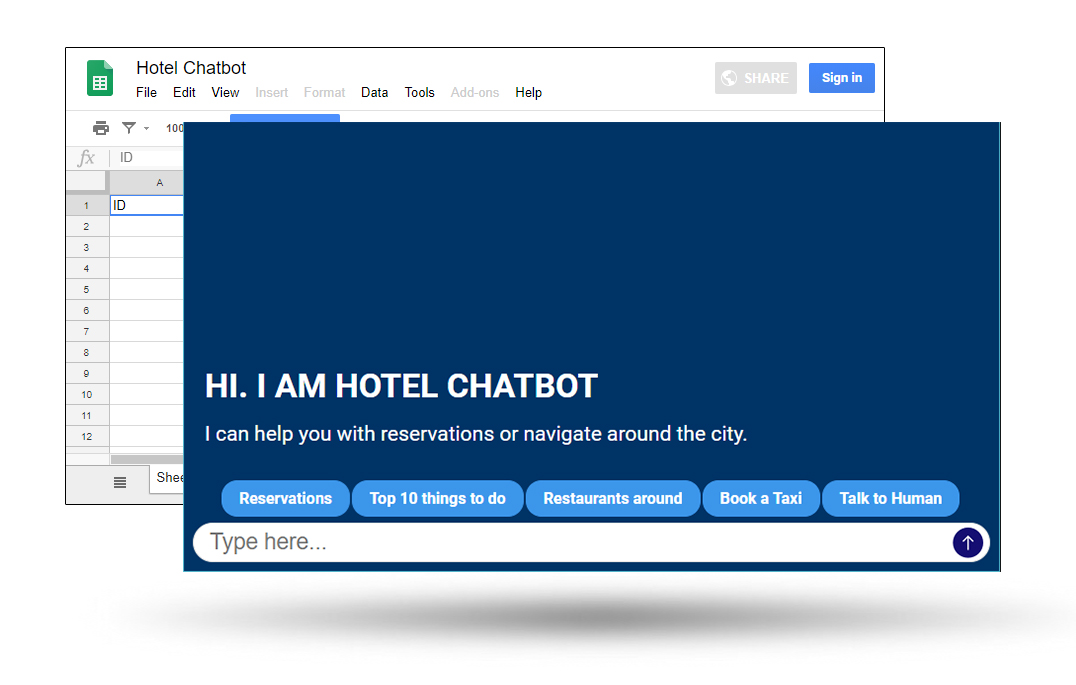 Chatbots under 10 mins, NO coding required
Chats get answered, even while you are asleep!
Deliver amazing chat experiences to your visitors. Build human like chatbots that are always manning the chat and never loose a lead. With several bot building spreadsheet examples already provided, it would be breeze to copy and create your own.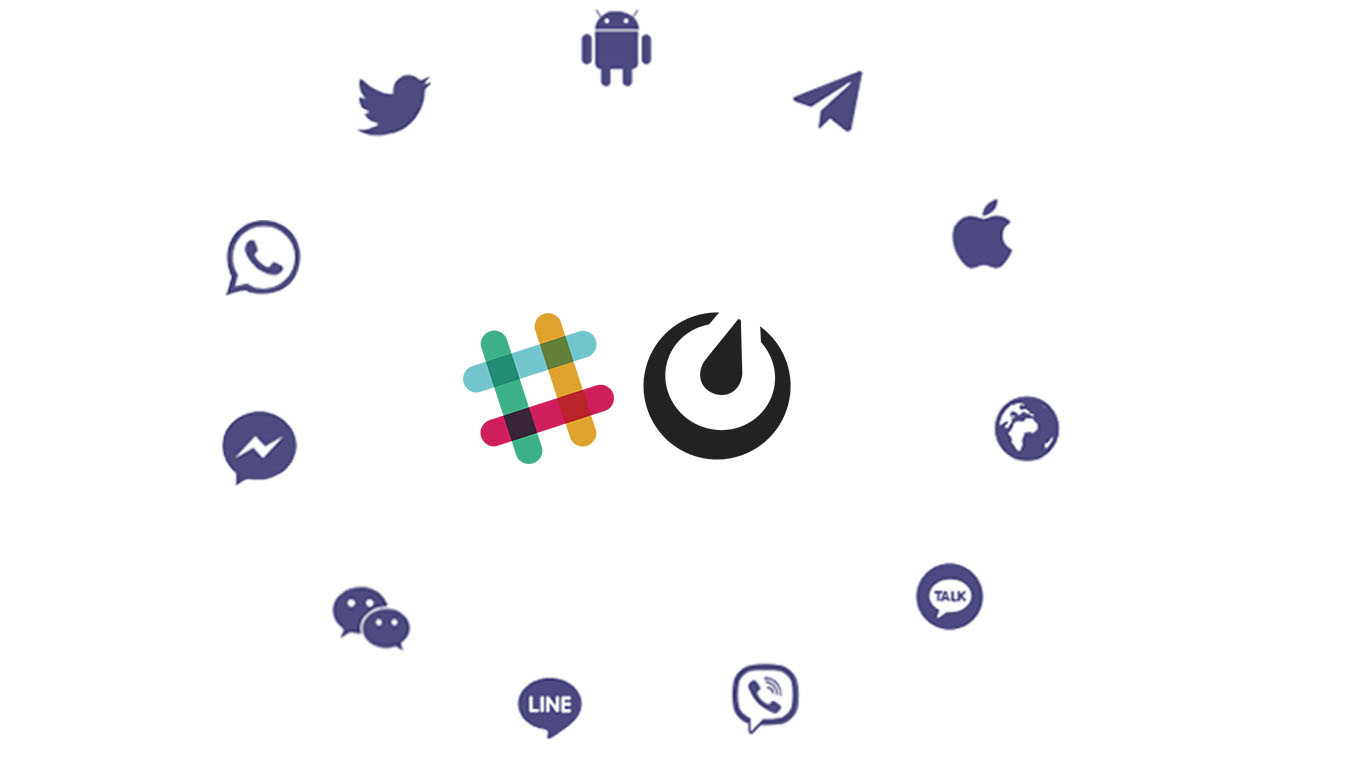 20+ In-Chat widgets for automation and experience
Capture more client details with beautiful in-chat widgets
Don't limit yourself to just email capture. Capture phone numbers, Name, Schedule meetings, URLs and much more with beautifully designed in-chat widgets that work together with chatbots. Design a delightful chat experience and make that impression, while automating your workflow.
Upto 500 monthly conversations, Unlimited Bots, 3 Chat Agents
Upto 5,000 conversations,
Unlimited bots and Chat agents.
Unlimited conversations.
Advanced bots, Compliance ready.
Notice: You can learn more about our Terms of Service